Hoshino Tomihiro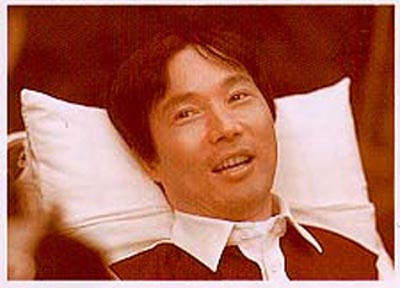 "Here So Close But I Didn't Know"


An Autobiography of a Very Special Painter
By Hoshino Tomihiro
Tomihiro was a 24-year-old gymnastics teacher, and he was very good at it, too. Then one warm day he had an accident that left him paraylzed from the neck down.
In his nine years in the hospital following his accident, he discovered many things. Confined to beds and chairs for the rest of his life, he found himself irritable and dependent on others. He then found Jesus through his friends and through those who cared for him.
Miraculously, he also found the paintbrush that would come to characterize the rest of his life and his story. He began painting flowers. Lying in bed, he had a lot of time to think and to notice the depth of detail in the flowers that people brought him. His insight, love of and appreciation for God's creation is really simple, beautiful and touching, just like his pictures.
You can find his flower pictures at any Christian bookstore in Japan, perhaps with one of his poems. I haven't really done justice in this review to his book or his works. His book is short and sweet. I read it in one sitting at a favorite cafe. I'm not sure how many of his books are in English, but he has told his story in several of them:
Love From the Depths
Journey of the Wind
Love From the Depths
(Japanese)
A
google
search on his name yields good results.
Blessings in God's love to you! From Him who makes the flowers and brings life out of death, blessing out of wilting (paralysis), and resurrection in His Son.